Please follow the steps below if you do not remember your password. You will need to know your username and email address to complete this process. If you do not know your username, please email us at credentialingsupport@vergehealth.com and we will assist.
1. Click Forgot Password?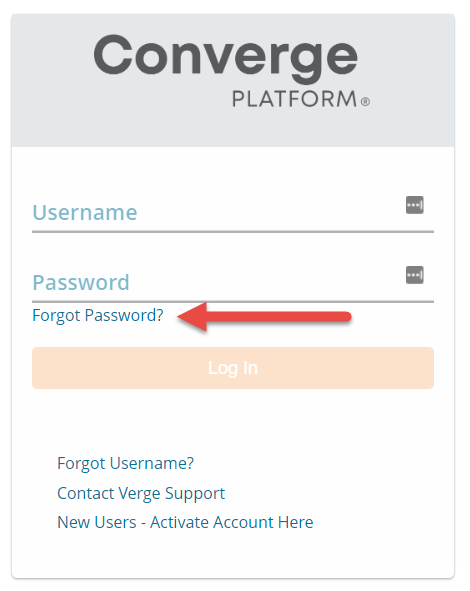 2. Enter your username then click submit
3. You will receive an email containing a link to reset your password. NOTE: This will be sent to the primary email address on file and will be valid for 24 hrs. Please enter your date of birth and the last four digits of your SSN to proceed.
4. Create new password. Minimum length is 8 characters and must contain 3 of the following criteria.
1 uppercase character
1 lowercase character
1 number character
1 special character
5. Login with username and new password.